Sigma Xi – Charlotte Chapter

Sigma Xi, The Scientific Research Honor Society is the international honor society of science and engineering. One of the oldest and largest scientific organizations in the world, Sigma Xi has a distinguished history of service to science and society for more than one hundred and twenty five years. Scientists, engineers, and historians of science, whose research spans the disciplines of science and technology, comprise the membership of the Society. Sigma Xi chapters can be found at colleges and universities, government laboratories, and industry research centers around the world. More than 200 Nobel Prize winners have been members.
The Charlotte Chapter of Sigma Xi, newly revived in 2020, seeks to bring together intellectual communities who share an interest in science and technology not merely as technical achievements, but as significant ideas that shape and are shaped by the cultures in which they are necessarily embedded. To that end, we welcome members, whether in philosophy, history, sociology, and literature (to name a few disciplines), who recognize the many intersections of science, technology, and culture.
For additional information about membership in Sigma Xi, the annual conference, or grants-in-aid of research, or simply about the Charlotte Chapter, please contact Alan Rauch: arauch@charlotte.edu
Below is information about our next event (open to all) on Nov. 17, 2021 @5:00 p.m. Please join us via ZOOM: Δ https://charlotte.zoom.us/j/99943137772 Δ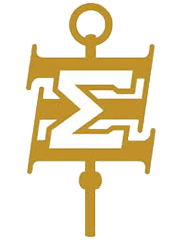 In the last year, we have hosted two guest speakers, Agustín Fuentes of Princeton, and Luisa Rebull of CalTech.
The posters are below and we looking to bring in new speakers in 2022-2023.