Graduate certificate in applied linguistics
The Graduate Certificate in Linguistics enables professionals to focus and solidify or update their work with language teaching, with applications in the language industry, or with research. The course work leading to this certificate grounds the participants in theory and practice, providing linguistic expertise to anyone with related degrees and professional aspirations, and helping to prepare students for work in diverse professions, including
intelligence gathering
human-machine interfaces (improving text-to-speech, speech recognition, and integrating language processing and real-world knowledge)
profiling
data mining
therapy
standardization of industrial terminology
localization of international products for a specific market or culture, and
forensics.
translation/interpreting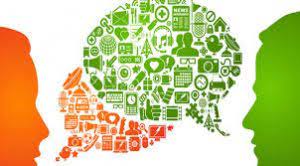 Even in jobs that are not primarily language oriented, this certificate can help you develop important market skills:
Increased pragmatic awareness – the skill of recognizing how language works in social contexts, including how different cultures handle verbal behaviors such as requests, negotiations, conventions of politeness, and persuasion.
Application – the ability to make the connection between theoretical knowledge and putting it to effective use, such as understanding how social power imposes specific constraints on grammar, word choice, and pronunciation.
Clarity – the mastery of tailoring a message towards a specific audience with maximum impact, including subliminal techniques (e.g. in advertising).
Pattern extraction – the knowledge of how to identify and find specific patterns in very large bodies of data.
Explication – understanding the difference between inductive modeling and deductive hypothesis forming, and the interplay between them.
If you are interested in how people are swayed by framing a narrative one way or another, how to prepare materials for adult learners of language, how speech is produced, or how it is learned, and if you do not want to complete one of the two linguistics emphasis areas in the English MA, then this graduate certificate is for you. It is also a good complement to several master's degree programs at UNC Charlotte such as psychology, computer science, or anthropology.
Certificate Requirements
The Graduate Certificate in Linguistics requires 15 hours in approved courses, including a minimum of 6 hours at the 6000-level. Students must earn a 'B' or better in all courses presented to the certificate. All course work must be completed within four years from the time of first enrollment in a certificate course.
A typical program might include four courses from the following:
ENGL 5161 Modern English Grammar
ENGL 5165 Language and Culture
ENGL 5166 Comparative Language Studies for Teachers
ENGL 5167 The Mind and Language
ENGL 5260 History of the English Language
ENGL 5263 Linguistics and Language Learning (or 6163)
ENGL 6070 Topics in English (if taught in linguistics)
ENGL 6127 Seminar in Language, Culture, and Society
ENGL 6161 Introduction to Linguistics
ENGL 6162 History of the English Language
ENGL 6163 Language Acquisition (or 5263)
ENGL 6164 Comparative Language Analysis for Teachers
ENGL 6155 Introduction to English for Specific Purposes
ENGL 6167 Research Methods in Applied Linguistics
ENGL 6168 Practicum in English for Specific Purposes
ENGL 6195 Teaching College English
The default expectation is that students will orient their program towards either applied linguistics or the study of second-language research. Appropriate substitutions from other graduate programs on campus (i.e. not transfer credits) can be authorized by the coordinator of Applied Linguistics in the Department of English (if different) and by the director of the M.A. emphasis in Applied Linguistics. They will also act as advisors to those enrolled in this certificate program.
Materials for admission
Statement of purpose
Three letters of recommendation (preferably from professors)
Writing sample
GPA 2.75 or higher
Please note that licensure in the Teaching of English as a Second Language can be conferred only in the College of Education. This program is not designed to lead to a teaching license.
Any questions?
Contact Dr. Ralf Thiede <rthiede @ charlotte.edu>, coordinator of the applied linguistics certificate program.