Graduate certificate in technical/professional writing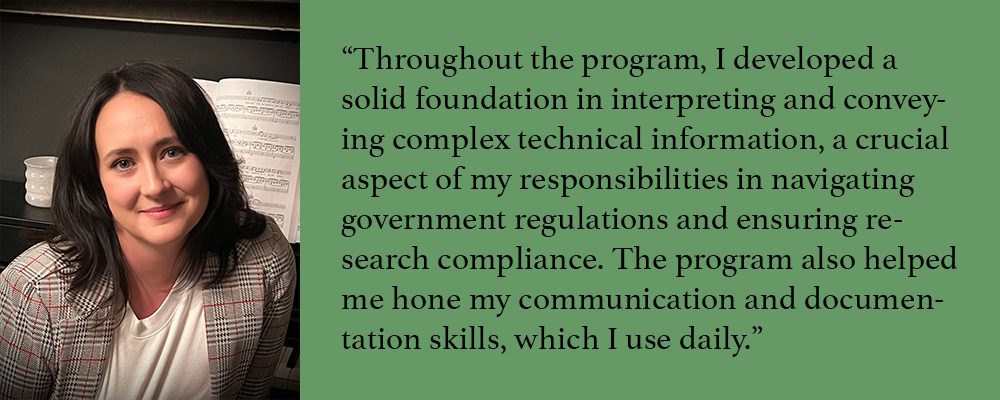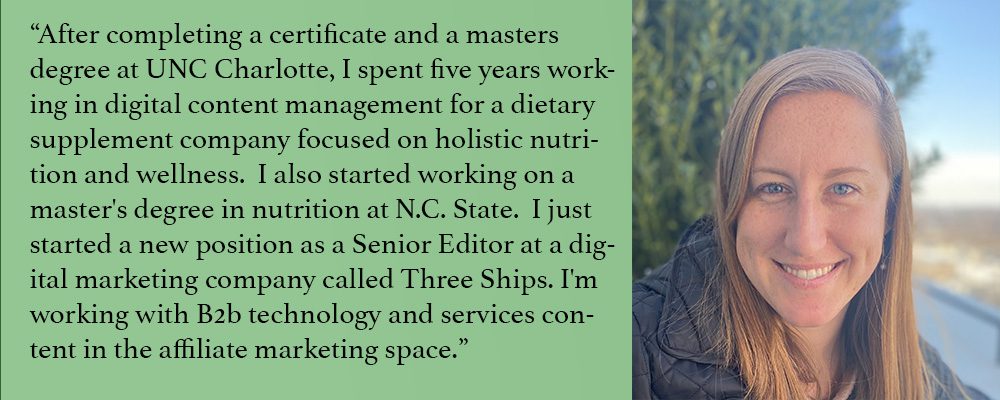 The Graduate Certificate in Technical/Professional prepares students for careers that combine strong communication skills with technical expertise. Students explore the relationships among language, writing, and computing technologies. This program is specifically designed to prepare students for the challenges encountered in today's rapidly changing, technologically global society.
With a Technical/Professional Writing background students find careers in
computing-related industries, software and hardware
engineering communication
environmental communication
government
medicine
other scientific or technical fields
As a technical writer, students are called upon to research, write, test, design or edit technical information for a variety of audiences, including
software and hardware documentation
grants and proposals
electronic multi-media presentations
websites
training materials
In addition to strong communication skills, technical writers must know a variety of computer applications, including word processing, web design software, page layout applications, online help authoring software, and hypertext mark-up language (HTML).
Our Graduate Certificate program is open to students with an undergraduate degree any field, not just English Studies. This program attracts students who may be looking to change careers or who may need the credential for career advancement. Successful graduate certificate students may apply later for admission to our M.A. program; if accepted, all credit earned toward the certificate can be applied toward the M.A. in English with a concentration in technical/professional writing.
Certificate Requirements
The certificate consists of 15 credit hours of graduate coursework, including a capstone (a project or an internship).
Materials for Admission
Students must apply for admission to the Graduate School and must have a minimum undergraduate GPA of 2.75. Applicants will be required to submit: 1) a current GRE score; 2) a current MAT score; or 3) a portfolio of professional-level documents. Only graduate courses taken at UNC Charlotte will count towards this Graduate Certificate.
Any questions?
Contact Professor Greg Wickliff <gawickli @ charlotte.edu>, coordinator of the technical/professional writing certificate program.