Undergraduate Program Information
The English Department offers degree-concentrations in a variety of specialized areas of study: literature, creative writing, digital technology, and pedagogy. All of these concentrations promote in their specific ways the crucial liberal-arts skills of advanced literacy: critical reading and high-quality writing.
Although it's difficult to identify a single key experience that Undergraduate English Majors at UNC Charlotte all share, there are central questions to which our majors pursue answers. "What does the text (a novel, a poem, an essay, a film, a website, a speech, a story, a brochure) mean? How do meanings change over time, across historical periods? How do we come to our own interpretations? What can we teach others? What does it mean to revise? How can we best use technologies to research, draft, edit, and publish our work?"
If these are the kind of questions that intrigue you, consider an English Major at UNC Charlotte.
Major Concentrations:
Minors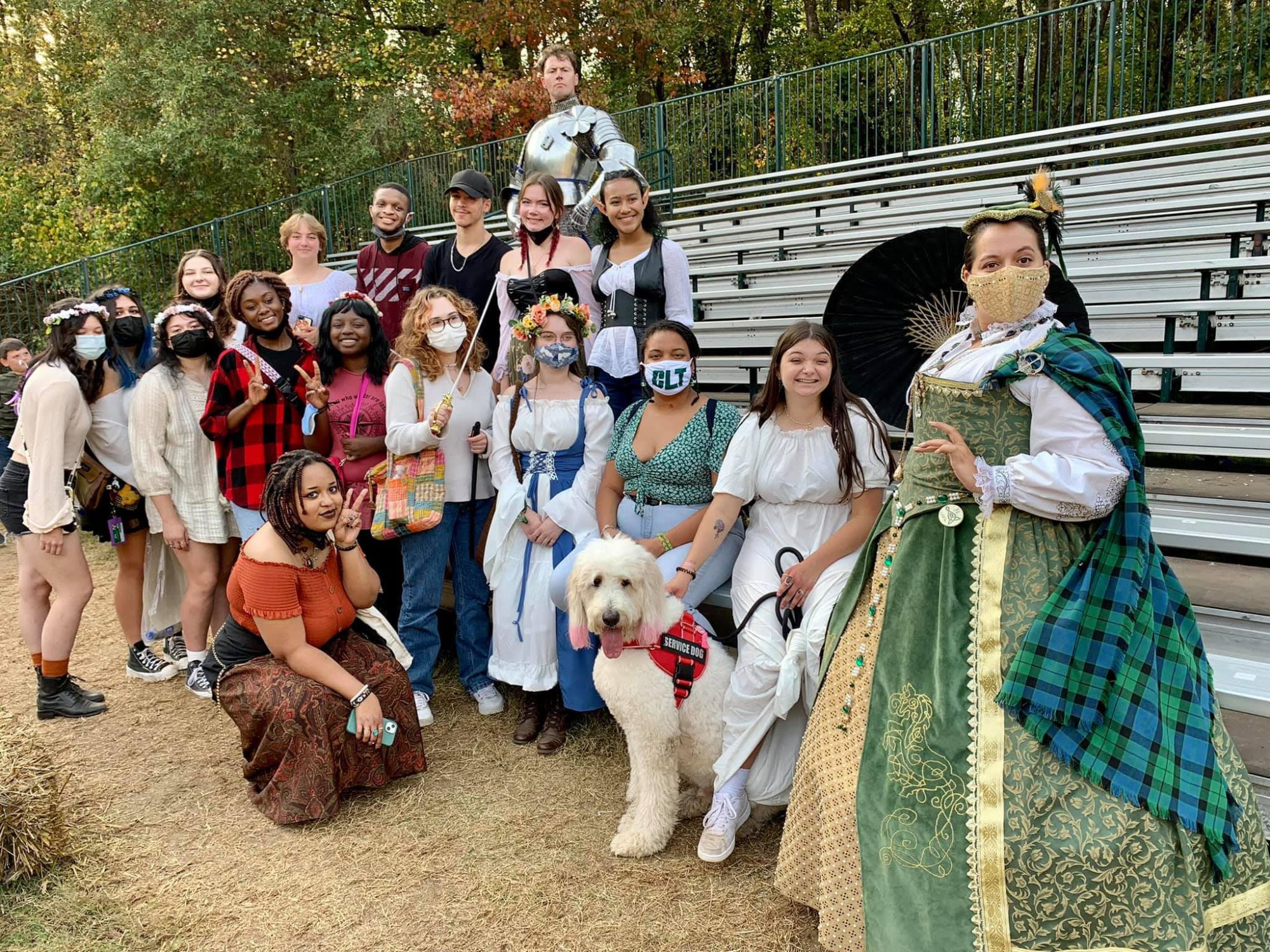 Students in the English Learning Community attend the Renaissance Festival in Fall 2021.
Links to the Undergraduate Catalog
Admission and Progression Requirements, and all Program Requirements can be found in the Undergraduate Catalog. Please see the information below:
Catalog Information on English Major Concentrations
Catalog Information on English Minors
Catalog Information on the Honors Program
Catalog Information on Early Entry
Additional Resources for Students
Professional Internships
Students are strongly encouraged to participate in an internship during their undergraduate career. Internships provide a real-life work experience, so take a few moments to review the information and consult with the internship coordinator for additional information.
Teacher licensure
If, as part of your B.A. in English, you are seeking licensure to teach English in grades 9-12, you should consult with your advisor in the Department of Middle, Secondary, and K-12 Education for specific requirements. You can also download a teacher licensure worksheet.
For students interested in signing up for writing courses, see: University Writing Program